Average Ratings
---
41 out of 43 people recommended this car.
---
Improved as it went along
by Spinozist from Tallahassee, FL | December 29, 2015
The later versions (2014-2015) had different pistons and rings from the earlier (2008-2009) models (I am not sure about 2010-2013), which solved the oil-burning problems that were showing up after 50 k miles or so. Those later versions also had upgrades to the radio that made it easier to use. The final version that I own (2015) is a superb town and country automobile. Indeed, the wife and I like it so much that we purchased a second sample. It is a shame that the vehicle has been discontinued.
Purchased a new car
Uses car for Just getting around
Does recommend this car
---
The box that never fails
by Scion Xboxman from Tampa, Florida | January 30, 2015
I purchased a 08 Scion xB in 09 with an automatic transmission in about fall 09. The car had about 30000 miles on it and I have so far managed to put 5000 miles on it in the span of 6 years. Car runs great; engine is strong, however, the transmission isn't on the same page. Its a four speed that shifts very late in my opinion. It also has some bad ratios so highway cruising around 75 mph is pushing 3500 rpms. Its very buzzy at this speed and like all Japanese cars it rides rough. Since the trans is so bad the mpg is not that great either. I got about 28 mpg in mixed driving and about 30 mpg on the highway. These numbers are pretty bad and is the only downfall of the car. I did have a scare with the a/c. It stopped working last year so I took it to the dealer fearing the worst. However, the filter was dirty, so I cleaned it and the a/c started to work again. That made my day because I thought it was going to be a very costly repair. This is a very reliable dependable car that I would recommend to anyone that wants a interesting looking car. Its very roomy inside and is great for carrying stuff and people around town. However, the mpgs really are disappointing to me.
Purchased a new car
Uses car for Just getting around
Does recommend this car
---
100% reliable, some irritating design features
by Row the Gears Yourself from Dallas, Oregon | April 18, 2014
Bought my 2008 Scion xB new. 5-speed manual. Bad things: The electronic throttle has no feel, so it's impossible to apply gas smoothly. Combined with a touchy clutch, it makes me feel like a beginner trying to use a manual shifter for the first time- and I am far from that. My other big gripe is the location of all the gauges in the center of the dash. I monitor my gauges every few minutes and I have to search to find them- taking my eyes off the road. They should be directly in line with my head. My only other complaint is the car has one backup light on the left side and located in the dumbest location possible- IN the bumper. Good things: Zero reliability problems. The big four with stick shift had very useful power and I get 28 mpg combined. The car is comfortable, great fun to drive, and the base model was loaded with safety and desirable convenience features. My xB is as solid and rattle-free as when new. Would I buy another one? Definitely yes. Charlie
Purchased a new car
Uses car for Just getting around
Does recommend this car
---
Scion Xb 2008-09-10
by liskosd from california | March 24, 2014
This was my first Toyota after been a loyal Honda fan. Great car good ride and very reliable car. The cargo storage for me was a plus when you fold the passenger seats down. The car gets good mileage thru the city averaging about 23-25 mpg and about 32 on the highway. Serving has been cheap but that is thru a independent mechanic not Toyota.
Purchased a new car
Uses car for Outdoor sports (hiking, cycling, etc.)
Does recommend this car
---
Motor flaw in the 2.4 toyota motor
by dave from Md | December 3, 2013
big problem emerging with these vehicles. the 2.4 engine has issues burning oil after 60k. Toyota issued a TSB to fix these on the toyota's with this motor, Scion hasn't. Only way to fix is to tear engine apart and put new pistons and rings in , to the tune of about 4 grand. Its a shame, these are great little cars, but everyone I know has this issue. I baby my cars, change oil regularly with good synthetic oil. This is inexcusable in this day and age. No car should burn 2 quarts of oil every 1200 miles. No signs of visible leaks, not smoke in exhaust. You will not detect this problem until you realize how much oil you are dumping in it. Not good for long term. Stay away from purchasing a Scion until they step up and make this good to their customers. This is not a "rare" issue, google it, you'll find hundreds of people that have this problem.
Purchased a new car
Uses car for Commuting
Does not recommend this car
---
Great first car for our daughter
by Looking for a reliable vehicle for our daughter from Terre Haute, IN | August 13, 2013
Love the car, and love Verity Auto in Westfield. Really enjoyed doing business with them. Would highly recommend them to all my friends.
Purchased a new car
Uses car for Just getting around
Does recommend this car
---
Helpful
by Stryker from G.P.TEXAS | February 16, 2013
Good resource.helpful search ,would recommend to help you find what you are looking for..!!!!!!!!!!!
Purchased a new car
Uses car for Commuting
Does recommend this car
---
Really Cool Car
by Old School Driver from InlandEmpire, So.Cal. | December 22, 2012
I purchased this Scion Xb used one owner it runs great, mileage is great and very comfortable. I am so very happy with the Xb and would recommend this vehicle to everyone. It is easy to drive has plenty of power, Parking is easy, and as for responce I give it a A+. In So.Cal. the freeways are tricky and with the Xb I have no trouble getting on and keeping pace with the traffic. The car rides smooth and is very fuel wise, features are fantastic, Radio system is great,all controls are easy to reach and well lit up at night. All in all the 08 Scion Xb is a fun car to drive and looks way better then the previous years with less windows it has a sleek and modern look to it, very roomy in the front seats and rear, The rear seat fold down to provide more then enought room for what ever you need to carry. Great car for family or single persons.
Purchased a new car
Uses car for Commuting
Does recommend this car
---
Better than expected
by 61 years to get to a Scion from Port Huron Mi | December 19, 2012
Lots of room for a big guy, 6'2" 210. Peppy and keeps up with freeway traffic easily @ 70 to 80mph. Huge cargo with seats down due to square box hatchback design. Decent mpg...twice what my Titan gets. Great stereo, comfortable seats and way cool design inside and out once you drive one for a while. Solid and quiet, not the tin can I expected. Good Toyota build quality should prove reliable
Purchased a new car
Uses car for Just getting around
Does recommend this car
---
Why did I wait so long
by astroarchitect from North Shore of Long Island | April 23, 2012
I fell in love with the Scion xBs back in 2006. Loved the extreme boxy look. But I needed a larger, full size van for work and forgot about it. Years later I stopped doing construction work, but still needed a vehicle that would carry more than the average car. A friend of mine bought a new xB, I saw it and my old love for the car was brought back to life. Local dealer had a used 2008 for sale. Great price and it was one of the limited edition models (#15 of 2500). The color wasn't one that I would have chosen, but the price was right and the milage was low. I bit! Haven't had so much fun driving a car in many years. Very smooth 5 speed stick that syncro's the gears quietly and cleanly. Never a feeling that the ratio is wrong or you forgot to shift. Enough torque in the newer, more powerful engines that it pulls even if you didn't downshift two gears. The suspension is a bit on the tight side but I prefer that to the feeling of sitting on your living room couch. Acceleration is always satisfying and with prudent driving I'm getting 27 miles to the gallon. So much better than my old Ford E350 Super Duty. Great sound system and interior, though if I had my way, I'd have put more little storage compartments in than Scion (Toyota) did. Not enough room for stowing the GPS, the sun glasses, the extra sets of keys, the cell phone charger, the hands free bluetooth, etc. But the three position moon roof, reclining seats, fold down rear seats, the super CD changer and radio are wonderful. Should have bought one of these a long time ago. Own two Toyota Corollas and if this Scion is anything like them, I'll have the opportunity to drive this car for many, many years with little in the way of mechanical trouble. Would not hesitate to recommend this vehicle.
Purchased a new car
Uses car for Just getting around
Does recommend this car
---
People Who Viewed this Car Also Viewed
Select up to three models to compare with the 2008 Scion xB.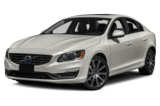 2015 Volvo S60
Starting MSRP
$33,300–$45,700
Compare
2010 Toyota Venza
Asking Price Range
$11,025–$19,565
Compare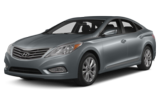 2012 Hyundai Azera
Asking Price Range
$12,955–$20,435
Compare
2015 Volvo V60
Starting MSRP
$35,300–$47,300
Compare
2015 Ford Taurus
Starting MSRP
$27,055–$40,220
Compare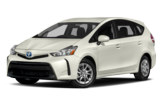 2015 Toyota Prius v
Starting MSRP
$26,675–$30,935
Compare
2011 Subaru Legacy
Asking Price Range
$7,762–$18,286
Compare
2013 FIAT 500C
Asking Price Range
$8,274–$18,058
Compare
2012 Hyundai Genesis Coupe
Asking Price Range
$9,986–$20,598
Compare
Featured Services for this Scion xB